Stockbridge Driveway Repair
Stockbridge Driveway Repair is a full-service driveway repair and replacement company. We offer concrete work, crack filling, seal coating, and much more. If you're looking for high-quality concrete work at a fair price, then look no further! We provide residential clients with the best customer service possible. Our knowledgeable technicians will be able to answer any questions you have about our services so there won't be any surprises when it comes time to pay the bill.

About us
Stockbridge Driveway Repair has been in business for over ten years. We are a family-owned and operated concrete repair company. Our goal is to provide excellent, prompt service that leaves you satisfied with the results. We pride ourselves on going the extra mile to get the job done right.
Has your driveway deteriorated and is in need of repair? We can help. If your concrete has cracks and is uneven or other signs of deterioration, Stockbridge Driveway Repair is the company you want to call for an estimate. There's no cost or obligation, so give us a chance to show you what we can do for you!
Since busting up your old driveway and replacing it would obviously be much more expensive, many homeowners are interested in driveway repair. Our driveway repair service is affordable and will help extend the life of your concrete by anywhere from five to ten years.
Driveway Replacement
If you want the look of a beautiful new driveway or your driveway has too much damage to be repaired, we can replace it with a new concrete driveway. Driveways are exposed to a lot of wear and tear from cars, dirt, tree roots, ice, or just old age.
Signs that your driveway needs replacement:
Cracks throughout in the concrete
Uneven surfaces caused by settling
Spalling (small pieces of concrete breaking off)
Damage to drainage pipes under the driveway
Stockbridge Driveway Repair offers a service of driveway replacement. We will bust up your old driveway with jackhammer equipment and haul it away, then pour a new, beautiful driveway. Repairs can hold up for five years or so, but replacement is the best way to get rid of all evidence these problems ever existed.
Concrete Sidewalks or Walkways
We also can repair Concrete Sidewalks or Walkways. If you need a new walkway or if you need an old one repaired, we can help. If you have a walkway that is uneven, has cracks, or is lifting, We can make it look like new again. We offer concrete sidewalk and walkway repairs in and around the Stockbridge area for both residential and commercial projects.
We also provide concrete restoration services to help you keep your property looking its best by repairing any damage done to the surface of a concrete slab, such as cracking, spalling (small pieces breaking off), or efflorescence (white crystals that form on top). We can make it look new again with our high-quality restoration service that will last many years longer than regular concrete slabs would on their own. Contact Stockbridge Driveway Repair today.
Retaining walls are used to hold back soil from eroding and to affect the shape of a landscape. They are most often used for creating level spaces in hilly areas. Stockbridge Driveway Repair offers Concrete Retaining Walls that will be perfect for your project!
Concrete retaining walls can also help with drainage, as they slow down water flow over time. If you're interested in concrete retaining walls or would like more information about our other services, please give us a call today! We look forward to hearing from you.
Is your patio in need of repair? Stockbridge Driveway Repair offers Concrete Patios. Our professionals can repair concrete patios to bring your home back to its original beauty. Cracks and uneven concrete can easily be repaired by our experienced team.
We also offer concrete patio installation for new patios or replacement of old ones. Are you in need of a new, custom-built Concrete Patio? Stockbridge Driveway Repair has multiple options to choose from that will fit any budget and style preference! Our experts are happy to discuss your vision and help make it a reality. A concrete patio can be a great addition to any home. Helping you create the perfect outdoor space for entertaining, relaxing, or just enjoying time with your family and friends. Our experts have experience working on patios of all shapes and sizes.
For more information, give us a call or message us on the contact form above.
We offer No obligation estimates
We specialize in concrete repair, concrete leveling, and sealing
We are Pros at New concrete installations
We are proud of our work, and we employ the finest craftsmen with a focus on quality. No matter how big or small the job is, we will provide you with the best service possible. Your new dream driveway or concrete addition is a phone call away. Also, check out our Conyers Driveway Repair office.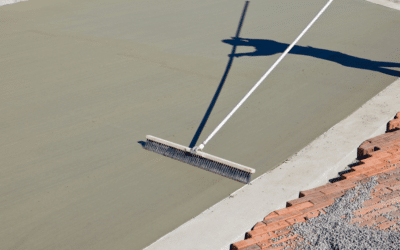 Are you thinking about adding a beautiful concrete patio to your outdoor space? Planning and designing a concrete patio requires careful consideration to ensure a successful project that meets your needs and enhances the aesthetics of your home. At Stockbridge...
Can concrete be repaired?
Yes, concrete can be repaired. Repairing concrete is a more cost-effective and safe alternative for restoring the appearance and endurance of your home's concrete.