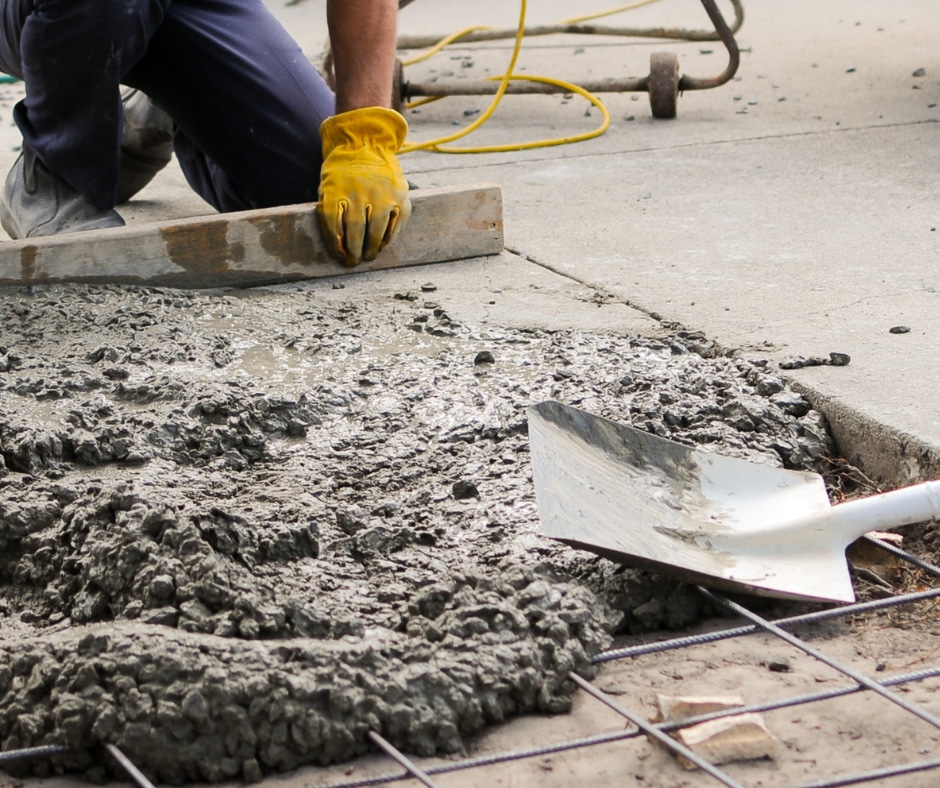 Symptoms of a driveway in need of repair:
Sinking: Your driveway bed or base might be eroding away and in need of inspection by a professional.
Buckling: Your driveway might be damaged from heavy usage and in need of patchwork repair and resurfacing.
Fading: Your driveway might be aging and oxidizing and in need of resurfacing and sealing.
Crumbling: Your driveway might be too thin and in need of repair.
Spiderweb/Alligator Cracks: Your driveway might be damaged from poor installation and in need of repair or replacement.
Linear Cracks: Your driveway cracks might continue to deepen and separate without immediate repair.
How we help:
Concrete Driveway Repair
Concrete driveways are the most common kind of driveways for several good reasons. If properly cared for, they can add a great deal of usefulness and aesthetic enhancement to your home for many decades; however, driveways need maintenance and repair as much as other areas of your property. While products such as Quikrete might make concrete driveways seem a more doable DIY project, concrete driveway repairs should be left to the professionals at Stockbridge Driveway Repair. Inexperienced people could easily make costly mistakes.
Concrete Driveway Removal and Reinstallation
Some driveways need to be excavated and stabilized before they can be repaired, re-installed, or resurfaced. Situations like this (requiring heavy or specialized equipment) must be entrusted to the professionals at Stockbridge Driveway Repair.
Concrete Driveway Resurfacing
If your concrete driveway is flaking off in patches or spalling, your best choice for driveway repair might be concrete resurfacing. A big box store product fix might be tempting, but only professionals like the ones at Stockbridge Driveway Repair can deliver the quality of products and labor your home deserves.
Other Concrete Repair and Resurfacing
Stockbridge Driveway Repair can help you with any concrete, including carports, patios, basements, paths, sidewalks, etc. From installation to restoration, Stockbridge Driveway Repair can help you create the curb appeal that pays dividends on your property investment.
Why choose us:
Your home is your family's most valuable asset. Stockbridge Driveway Repair understands you have a choice in driveway repair companies. As a local and family-owned business, you are our neighbors, and we reward your trust with results.
You deserve the best driveway repair service available. When you choose to work with us, you secure proven driveway repair leaders with the fastest completion rate in the industry.
Several factors determine concrete driveway repair costs. Pricing will depend on a lot of different factors, such as:
Where is your home located?

How significant is the damage to your driveway?

What type of repair is required?

What equipment and materials does your repair require?

How many labor hours does your repair require?
Next to the quality of the finished project, your cost is most likely your primary concern. Trust the professionals at Stockbridge Driveway Repair to give you the most cost-effective options available.
Our Core Values:
Integrity 
We operate our business with an incorruptible dedication to honesty. We strive to inspire trust with our clients and customers by speaking truthfully then executing as promised.
Respect
We appreciate our clients and customers. We recognize their value to our business and afford them the treatment they deserve.
Service Excellence
We hire and develop the best people in our industry. By acquiring the best talent and training them to our exacting standards, we guarantee that our clients and customers receive quality results.
Stewardship
We use our resources and influence to improve our Stockbridge and Southside Atlanta communities. We support the neighborhoods where our clients and customers live and work through our volunteer and sponsorship initiatives.