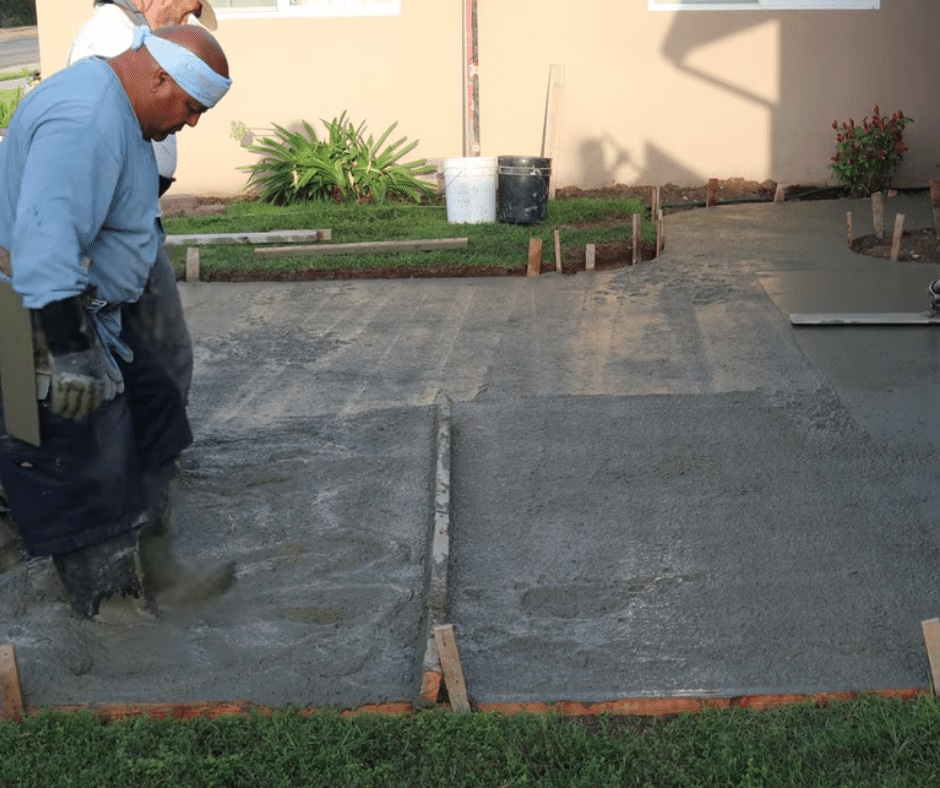 You might look at your driveway and see issues that need to be repaired. If you have more significant problems that require more than a few simple repairs, then you might consider having the entire driveway replaced. If you are looking for the best service from reliable professionals, you should contact Stockbridge Driveway Repair; we have plenty of experience in driveway replacement.
If your driveway needs to be replaced, it could be for many different reasons, and this could be a much more cost-effective option than simply making repairs on your driveway. You can choose replacement over repair when repairs required are just too extensive. You want to get a team of experienced professionals to help you with your project, and this should not be attempted without assistance.
Although driveways are constructed from durable materials, they are not designed to last forever. Your driveway could develop plenty of issues over time, and you will find that you are constantly making repairs that increase as time passes. If you are spending a lot of money to make repairs, it is more effective to do them when you notice that repair costs are continually increasing. If you notice:
Significant Damage: Your driveway damage is extensive, including multiple holes and cracks. The best option is to consider replacing your driveway when materials break down in areas that need to be repaired and are numerous.

Driveway is at the End of its Lifespan: As with every aspect of your home and property, your driveway has a lifespan. The point where the lifespan ends is when the materials break down, and replacement is the best option. When you replace your driveway when you see it should be replaced, you can avoid the expense of repairs along the way.

You Want an Updated Look: If you want to replace your driveway because you aren't happy with its appearance, whether it is the style, color, or shape, you can return it and updated it to improve your home's curb appeal.
Replacing your driveway is a wise investment, and it is also a good option if you are thinking about selling your home. Your home's look is essential if you are thinking of selling. Buyers might pass on your home if it does not look like different aspects are cared for because they know it will cost them money. Buyers may try to offer you less money because they see that they will need to spend money to upgrade the driveway. If you need to increase curb appeal and get the most money on a sale, you should consider driveway replacement.
Use Professionals to Replace Your Driveway
There is specialized equipment needed to replace a driveway, and this will ensure that the job turns out as well as it can. 
This equipment needs to be operated by experienced professionals who know how to use it to get the best look possible.
You need to contact a company that has experience working on similar driveway replacement projects and has the skills required to get the best results. If you know that the work is being done right, that is the best reason to choose a professional company. When you hire our company you know, we will complete the job correctly the first time.
Stockbridge Driveway Repair is a local company that knows that driveway problems can be distressing, and we are here to help. We know that your home is the most significant investment you will ever make in your life, and you need to keep it updated and in good repair so that it keeps its value. Stockbridge Driveway Repair knows that customers have specific needs that we need to meet when we work on a project. We work as quickly as possible to ensure that you can get the driveway replacement you expected. We have a team of trustworthy professionals that can complete your job to the highest standard.
Contact us today to speak to us about your driveway replacement needs.