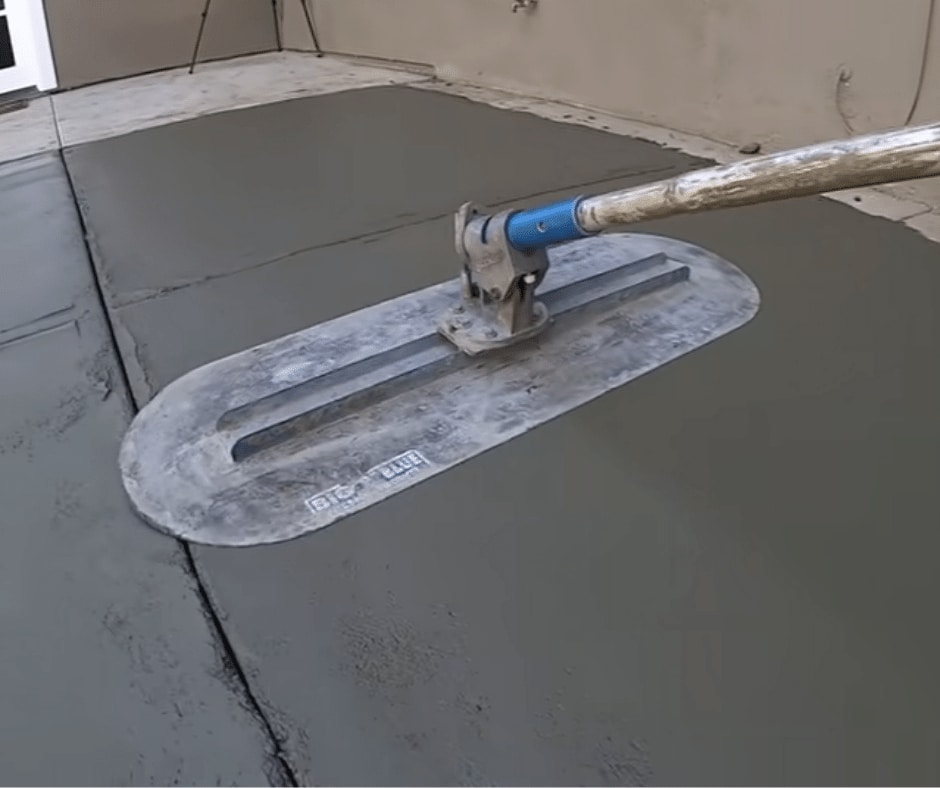 One of the best ways to upgrade a backyard is by adding outdoor living space. A concrete patio can add more functional living space to a home and is perfect for entertaining friends and family. If you want to learn more about how we can make this a reality, we are happy to provide you with ideas. Stockbridge Driveway Repair will show you the best materials to use that will look great and fit into your budget.
Concrete patios are a popular installation amongst homeowners because they are durable and require very little maintenance. You will only need to pressure wash the patio one to two times per year to remove the dirt that may build up over the winter months. You can choose the finished look that you like for your concrete patio with the option of having the concrete stamped or dyed to whatever color you desire. Concrete patios are durable and offer the best space for relaxing and entertaining. They act as an extra room outside your home where you can have a complete outdoor kitchen and seating area for many guests.
Stockbridge Driveway Repair offers you the best possible experience during your concrete patio installation with our professional and experienced crew. We work with many different materials to create your perfect concrete patio. The result is a fantastic but straightforward patio that has been constructed from poured concrete. Some people request that their concrete patio has added features to complete their outdoor area, including a seating wall or a fire pit.
Patterned Concrete
Patterned concrete is an affordable option that looks amazing. You can use patterns to have your walkway, driveway, or concrete patio look like it has been constructed from a far more expensive material. The main choices are stamped patterns by using a stamp or a plastic mold. The concrete itself can be pigmented to make the completed result look unique.
Exposed Aggregate
Exposed aggregate is a modern trend. Exposed aggregate is where stones and natural rocks are added into the cement, and then when the concrete is almost entirely set up, it is lightly pressure washed, exposing the rock and gravel. Exposing the stones in the concrete provides an attractive look and a different texture. If you want a more delicate texture, you can go for a micro-exposed look and show smaller stones and sand. Your family and friends will admire your new outdoor living space.
Concrete patios stand up to the roughest weather, unlike other materials that can break down over time, such as wood. Concrete patios are simple to install when you hire knowledgeable professionals such as Stockbridge Driveway Repair. Our team of concrete experts will help you to enjoy a new outdoor living space for years to come. We can also assist you by choosing the ideal location for your concrete patio and unique finishing ideas that will set your outdoor space apart from others near you.
Stockbridge Driveway Repair's team of experts has plenty of experience with keeping all types of customers happy. We offer advice to help you to make the right choices for your concrete patio installation. We are certain that once we install your concrete patio that you will want to entertain family and friends for years to come. We use only the most durable and reliable products in our installations. Contact us if you would like more information and a estimate of the scope and cost of the project.